Who We Are
SHPA is a statewide (Illinois) membership association of non-profit providers of supportive housing (affordable housing plus services for individuals and families who have been homeless and/or have special needs).  SHPA knits its members together into a strong state and federal advocacy voice for supportive housing resources and policies.   We provide advocacy updates and connect supportive housing staff and residents to federal and statewide advocacy campaigns.  We help our members achieve and sustain quality supportive housing by connecting them with training and technical assistance.   For supportive housing residents, we provide training and opportunities to participate in advocacy and in the association.  We connect members with each other and with national leaders at quarterly membership meetings.
SHPA's mission is to strengthen the supportive housing industry, to enable the increased development of supportive housing, and to support non-profit organizations to develop the capacity for providing permanent supportive housing.  We are dedicated to securing additional resources for supportive housing and to streamlining the process of developing and operating supportive housing.  Members network with one another, access the latest information, and advocate at the state and federal levels, with the aid of Springfield lobbyists.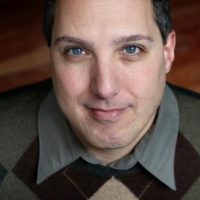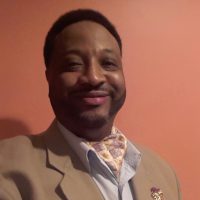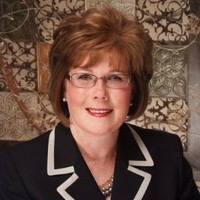 Jennifer M. Orban
Illinois Coordinator, Central & Southern Region
(217) 321-2476 ext 3
j.orban@shpa-il.org
Board of Directors
Board Officers
President: Felix Matlock – Mercy Housing (Chicago)
Vice President: Eileen Higgins – Catholic Charities (Chicago)
Treasurer: Ben Stortz – Cornerstone (Joliet)
Secretary: Phyllis Thistlewood – Light the Way, Inc (Metropolis)
Board Members
Ann Bihrle – Mercy Housing Lakefront (Chicago)
Bill Nelson – Bridgeway, Inc.(Galesburg)
Frederick Maclin – Amith Health (Chicago)
Angelia Smith – Ford Heights Community Center (Ford Heights)
Armando Smith – Housing Forward (Suburban Cook County)
Lisa Kuklinski – Heartland Alliance (Chicago)
David A Harrison – Madison County Community Development (Madison County)
Meg Martin – Resident Services Leader (Peoria)
Maurice Silmon – Resident Services Leader (Chicago)
Get on Board! Join a SHPA Committee by completing and emailing THIS FORM to Aaron Eldridge today!
Committee Chairs
Governance Committee
Eileen Higgins – Catholic Charities (Chicago)
David A. Harrison – Madison County Community Development (Madison County)
Legislative Committee
Lisa Kuklinski – Heartland Alliance (Chicago)
Standards & Best Practices
Armando Smith – Housing Forward (Cook County)
Residents' Committee
Meg Martin – South Side Office of Concern (Peoria)
Maurice Silmon – Alexian Bros. Bonaventure House (Chicago)
What are the SHPA Committees?
Legislative and Advocacy Committee: The Legislative and Advocacy committee keeps its ear to the ground on state and federal issues affecting supportive housing and its stakeholders. The committee keeps the membership abreast of proposed and pending legislation, changes in current funding and policies, administrative agency policy issues and lets us know when action is needed and develops advocacy campaigns as needed. If you're an advocate or want to learn how to be an advocate this committee is for you. The committee meets by phone on the last Monday of each month at 2:30 p.m.
Governance Committee: The Governance committee makes decisions about SHPA's internal operations. The committee shapes the association's by-laws, committee structure, membership structures policies and more. As a member of this committee you will have the opportunity to guide the growth and strengthen SHPA and its' membership. The committee meets on the fourth Tuesday of each month at 2:00 p.m.
Standards and Best Practices Committee: The Standards and Best Practices committee is responsible for establishing best practices based on the Illinois Dimensions of Quality and other sources to help supportive housing programs meet the highest standards in the field. Committee members can study best practices in areas such as Continuum of Care, HEARTH Act, Harm Reduction, and Housing and Healthcare. We encourage members to use these standards in their programs. The Committee also helps set the topics for the semiannual conference, regional workshops or other trainings as needed. This is a great opportunity to learn and share practices to help your agency and agencies throughout the state strive for service excellence. The committee meets on the fourth Monday of each month at 10:00 a.m.
Residents Committee: The Residents committee consists of Residents from the membership and direct service staff who work with residents on issues related to advocacy, leadership development, and civic engagement. We discuss the various campaigns and projects within the Residents Program, how Residents can support the legislative work of SHPA, and peer to peer communication about what is happening in the various communities around the state. The committee meets on the third Tuesday of each month at 2:00 p.m.