Who We Are
SHPA is a statewide (Illinois) membership association of non-profit providers of supportive housing (affordable housing plus services for individuals and families who have been homeless and/or have special needs).  SHPA knits its members together into a strong state and federal advocacy voice for supportive housing resources and policies.   We provide advocacy updates and connect supportive housing staff and residents to federal and statewide advocacy campaigns.  We help our members achieve and sustain quality supportive housing by connecting them with training and technical assistance.   For supportive housing residents, we provide training and opportunities to participate in advocacy and in the association.  We connect members with each other and with national leaders at quarterly membership meetings.
SHPA's mission is to strengthen the supportive housing industry, to enable the increased development of supportive housing, and to support non-profit organizations to develop the capacity for providing permanent supportive housing.  We are dedicated to securing additional resources for supportive housing and to streamlining the process of developing and operating supportive housing.  Members network with one another, access the latest information, and advocate at the state and federal levels, with the aid of Springfield lobbyists.
Click HERE for the 2021 SHPA member letter renewal letter.
Click HERE to join a SHPA Committee!
Click HERE to complete RENEWAL or NEW MEMBER Application Survey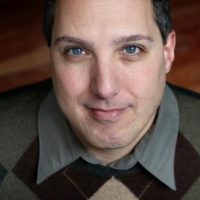 David Esposito
Executive Director
(217) 321-2476 ext 2
d.esposito@shpa-il.org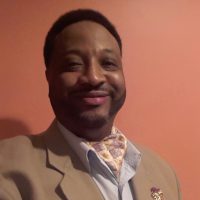 Aaron Eldridge, Sr
Illinois Coordinator, Northern Region
(217) 321-2476 ext 1
a.eldridge@shpa-il.org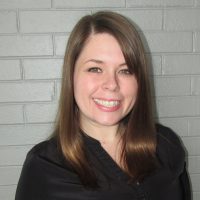 Merridith Montgomery
Policy and Advocacy Coordinator
(217) 321-2476 x4
m.montgomery@shpa-il.org
Board Officers
President: Angelia Smith – Executive Director – Cornerstone Community Development Organization
Vice President: Lore Baker – President/CEO – Association for Individual Development (AID)
Treasurer: Kevin Nowlan – COO – Center for Prevention of Abuse
Secretary: Johnna Lowe – Program Manager – Corporation for Supportive Housing (CSH)
Board Members
Allison Gaiter – Thresholds
Margarita Gonzalez – A Safe Haven
Lisa Kuklinski – Heartland Alliance (Chicago)
Frederick Maclin – Alexian Brothers Housing & Health Partnership
Felix Matlock – Mercy Housing Lakefront
Millicent Ntiamoah – Catholic Charities of the Archdiocese of Chicago
Armando Smith – Housing Forward (Suburban Cook County)
Linda Thurmond – Brinshore Development
Nicole Warner – Cornerstone Services, Inc.
Get on Board! Join a SHPA Committee by completing and emailing THIS FORM to Mary Palmer today! Click HERE for a Brochure.
Committee Chairs
Governance Committee
Millicent Ntiamoah – Catholic Charities (Chicago)
Margarita Nieves-Gonzalez A Safe Haven (Chicago)
Legislative Committee
Lisa Kuklinski – Heartland Alliance (Chicago)
Lore Baker – Association for Individual Development (Aurora)
Standards & Best Practices
Armando Smith – Housing Forward (Cook County)
Johnna Lowe – Corporation for Supportive Housing (Chicago)
Residents' Committee
Allison Gaiter – Thresholds (Chicago)